It is what you read when you don't have to that determines what you will be when you can't help it. -

Oscar Wilde
Does anyone read any more? When I stumble across someone who reads, it's like discovering a long lost friend. Their's a kinship and some strange bond.. Readers remember books, characters and writers that move them. Like a growth ring on a tree, a good book leaves a mark on your life. When two readers begin to talk, others begin to stare at them as if they were aliens. I've grown used to this and I no longer try to hide my book addiction. My name is Doug and I'm an avid reader.
When I was young, I didn't like to read. I do remember going to the book mobile though. I must have just got picture books, but I remember going and searching the books for a treasure. I found that same joy years later at the book store. Most of my books these days are read on my Ipad but I still have the same excitement in searching electronic store.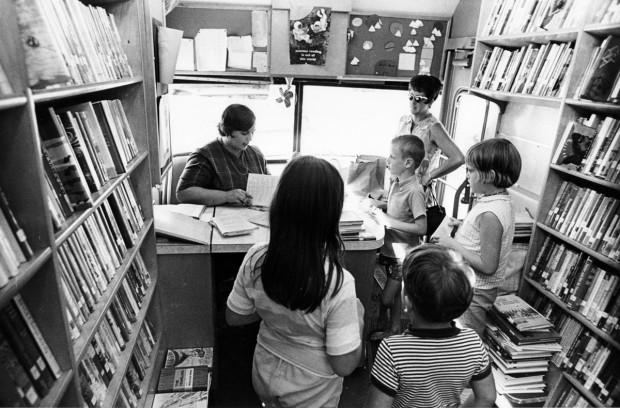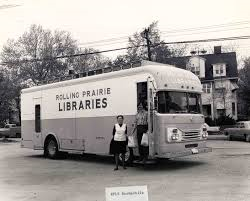 NOTE: the following definitions should help in deciphering the dated reference above.
A book mobile was a libray on wheels. It came to school and we could find books and check them out.

A library was a building that has nothing but books made of paper with words on them. Most towns still have them.
Are there still bookmobiles? I don't think so, I have seen one in a few decades. If you spot one, please report it, it could be caught in a time warp; someone in the 60's would love to have their Bookmobile back. Hopefully people still know what libraries are. I'm not sure they are used very frequently though, unless of course they have free wifi, then you might draw a crowd.
My Recommended reading:
The Bible - "If you don't have time to read the bible, you don't have time to read anything else." - anonymous. This is a must. It is the single most important book in the history of the world. This book is living and active, it is powerful. It will introduce you to the one who will change your life and eternal destiny..
Heaven by Randy Alcorn. Explores what heaven will be like; what we know and what we can speculate about. I don't necessarily agree with everything in the book but it sure makes you think. I enjoyed it.
The End Came with a Kiss by John Michael Hileman This is one of the most unique books I've ever read. I can't wait for more. Young and old will like it. When you're done with this, read everything else from John (start with Messages).
Evidence Not Seen - Darlene Beibler Rose. Darlene was a missionary in the New Guinea and became a prisoner of war there. She survived 4 years in a Japanese POW camp. Incredible story of faith in God.
Unbroken - Laura Hilderbrand I don't care if you did see the movie, it doesn't come close to the book. This man led an amazing life. Don't miss this one.
The Road to Reality by K.P. Yohannan. Wow!! This book is awesome. Warning! This book will cause you to examine many aspects of your life. What's really important to you?
One Summer; America, 1927 by Bill Bryson I'm recenty started reading more history type books. I ran across this and absolutely loved it. What a year!!
Living Water - Chuck Smith. Understanding the Holy Spirit and His work and purpose. Good stuff that will encourage you.
The Knowledge of the Holy - AW Tozer This is deep, not a book you blast through and put down. Read it slow and absorb it. Good stuff!!
My Utmost for His highest - Oswald Chambers. The daily devotions are deep and cause you to really think.
The Seduction of Christianity by Dave Hunt. Christianity is under attack. Dave helps you discern what is going on everyday in our churches and communities. Authors that get honorable mention:
Anything by Joel Rosenberg.
Almost anything by Ted Dekker.
I'm sure I've forgotten something really important. Please post a comment with your recommendation or the latest treasure you've discovered.
Just thinking again.
Doug